Erik Chambert Sweden 1902-1988

Exhibited and represented at several museums and galleries, including Millesgården, Stockholm and Norrköpings Museum of Art. Erik Chambert exhibited for several years at Réalités Nouvelles, Paris. "While working in Norrköping at the Chamberts family business he remained relatively unknown in Sweden. Perhaps better known as an abstract painter in Paris in the 1950´s. Erik Chambert himself said "Exhibitions have been my life". At the 1930 Stockholm exhibition he made a significant contribution as an interior designer for Kurt von Schmalense. He then continued in Chicago, Berlin, Brussels and Sweden. Erik Chambert´s furniture is light, elegant and restrained. He was functionalist in a human and personal way. He designed interiors using his own furniture and had his own fabrics printed. He was consistent and sur - each detail had significance. Everything had vigour and rhythm."
Helena Dahlbäck-Lutterman Head curator at the National Museum, Stockholm
Karl Erik Ekselius Sweden 1914 -1998
Furniture designer. Worked with JOC in Vetlanda during the 1950's-1960's.

Many of his pieces incorporated brushed steel and unusual timbers such as palmwood, which make his designs distinctive and individual. JOC made very high quality pieces and produced many of Ekselius's designs particularly desks , chairs and dining tables.
Arne Jacobsen Denmark 1902-1971
Arne Jacobsen (1902-71), architect and designer. Educated at the Royal Danish Academy of Fine Arts, School of Architecture in Copenhagen, professor at the Academy (1956-65).
Universally considered one of the most influential 20th century architects and designers. Both his buildings and products, like his Swan and Egg Chairs, combine modernist ideals with a Nordic love of naturalism.
As a designer, Jacobsen made prototypes for furniture, textiles, wallpaper, silverware etc. Among his most famous designs are The Ant™ (designed for Novo Nordisk canteen) (1952), Series 7™ (1955), The Egg™ and The Swan™ (designed for the SAS Royal Hotel ) 1958, and the tableware Cylinda-Line (1967).

Among his most famous works as an architect are the apartment blocks Bellavista in Klampenborg (1933-34), Bellevue Theatre (1935-36), Århus Town Hall (in co-operation with Erik Møller) (1939-42), Søllerød Town Hall (in co-operation with Flemming Lassen) (1940-42), Søholm semi-detached houses in Klampenborg (1950-54), Rødovre Town Hall (1957), Glostrup Town Hall (1958),The Munkegård School in Copenhagen (1955-59), SAS Royal Hotel Copenhagen (1958-1960), Toms Chocolate Factories in Ballerup (1961), Danmarks Nationalbank (started in 1965), Saint Catherine's College in Oxford (1964-66).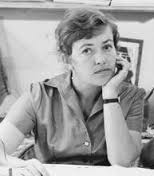 Kerstin Horlin-Holmquist
Sweden 1925 -1997
Kerstin Holmquist designed furniture and fabrics for Nordiska Companiet (NK) between 1952 and 1964.
She embraced the new technology of moulded lightweight fiberglass framed furniture in a series called Paradise. Sofas in two and three seats along with armchairs Eva and Adam have become extremely collectable on recent years, which reflects in the strong market for these pieces today.

Wikkelsø, Illum One of the great danish designers Illum Wikkelsø (pronounced Vikkelsow) remains one of Denmark's best kept secrets very little is to be found on him except, after graduating from The School of Arts & Crafts in Copenhagen, Illum Wikkelso was employed by fine cabinet maker Jacob Kjaer and the architectual firm of Peter Hvidt and Orla Molgaard-Nielson where he made his considerable mark on the danish modern design world and carried on to produce some of the countries most striking and beautifully crafted furniture.
Second hand sofas and chair can still fetch over a thousand pounds in Denmark. Here is a list of some of the top danish manufacturers he produced furniture for. C.F. Christensen, N. Eilersen, Holger Christiansen, Komfort/Dansk Form, Søren Willadsen Møbelfabrik, Hjørring Møbelfabrik
Kai Kristiansen
Denmark 1929 -
Kai Kristiansen was born in 1929 and plied his trade in the Golden age of mid-century modernism. He trained at Det Kongelige Danske Kunstakaemi in Copenhagen, and worked under fellow famed furniture designer Kaare Klint until 1950 as a journeyman cabinetmaker before setting up a design workshop of his own in 1955. Clean-lined teak and rosewood pieces—chairs, desks, tables, and sideboards—characterize his collection, and over the course of his career he collaborated with a wide range of manufacturers and organized regional and Scandinavian furniture fairs in the late 1960s.
Carl Malmsten
Sweden 1888–1972
Carl Malmsten devoted his life to the renewal of traditional Swedish craftsmanship, inspired by the cultural examples of the Swedish country manor and rustic styles – furniture endowed with a creative simplicity, with a feeling for the wood itself, with function in mind and a high technical quality.

Malmsten's light wooden furniture with their blonde range of colours have in themselves become an allegory for that which is typically Swedish, with strong references to Swedish nature and cultural traditions. As a furniture maker he expressed the old, inherited forms as well as the new, bold ideas with his language of design. The result will forever be the same - beautiful, eternal individual pieces of furniture which together create a unified and harmonious feeling.
Malmsten's influence on Swedish furniture design is particularly significant through the schools he founded, including Carl Malmsten Furniture Studies in Stockholm and Capellagården on the island of Öland, both of which are still in operation. It was Malmsten's wish to restore elements of the old master - apprentice institution that united professionalism with an education in craftsmanship. Carl Malmsten was an individualist who took a strong position against the functionalism, which blossomed during the 30's. As an alternative he put forward a totally different program for a renewal of architecture and goods for everyday use. He fought for the right of humans to experience beauty.
Carpenters educated at Carl Malmsten Furniture Studies in Stockholm, this way highest quality is guaranteed on every single piece of furniture, manufacture the exclusive part of the program. The sign "CM" proves the origin of furniture included in the program. Every piece of furniture is extremely functional, each and everyone representing a unique work of art. With masterly quality down to the smallest detail, these pieces represent the antique treasures of the future. Thus they are an excellent investment today.
In the 50's Carl Malmsten introduced a cooperative project, "Nyckelverkstäderna", with a number of highly qualified workshops. The project was intended to draw on the experience of industrial furniture manufacturing techniques without lowering the standards of artisanship and quality. The remaining workshops are the ones who still today manufacture the standard range of Malmsten furniture.
Carl Malmsten never stopped creating, never stopped working. Until his death he was the head of company and schools, still planning exhibitions and busy designing new pieces of furniture carrying a strong tradition into the future.
Bruno Mathsson

Sweden1907 -1988
Bruno Mathesson is one of the most important Swedish architects and designers of the 20th Century. He is world famous for his furniture design, but was also commissioned for many architectural projects.
As a designer and architect, he was self taught, his learning came mainly from books and magazines, his inspiration from nature.

Bruno Mathesson developed modernism in furniture and architecture, addressing both general and specific problems. His ideas of "ultimate seating" was the basic concept of his furniture design, reflected in sitting curves and table heights. He also designed office furniture based on the thesis that people in office environments would work more comfortably and think more efficiently in a reposing position. Mathesson always viewed his furniture designs in a broader context - as an interaction in room and nature. His furniture shapes were slender and organic, for Mathesson the links between design and nature were self evident.

Bruno Mathesson had his international breakthrough at the 1937 International Exposition in Paris. One of his commissions came from MOMA, New York, which needed furniture for the public rooms in its new extention. In the 1930's he designed some of his most attractive and collectable furniture such as the 'Pernilla' chair.
In 1948 Mathesson journeyed to the US, there he met many of the great contemporary architects, Lloyd Wright, Charles and Ray Eames and Earo Saarinen. In the 1960's he went on to creat the famouse "Super Ellipse ' table with Piet Hein for Fritz Hansen in Denmark and Karl Mathesson in Sweden.
Arne Norell
Sweden 1917 -1971
Arne Norell was a multifaceted designer, who gladly tried many different material combinations. He gained an interest in classic furniture and started his own company; Arne Norell Möbel AB in 1954, where he designed and manufactured furniture. His most well-known and appreciated pieced is the easy chair "Ari", designed in 1966. In 1973 he was awarded "Showpiece of the year" by British Furniture Manufacturer´s. Many of his designs are still manufactured by his company now under the name Norell Möbler Ab.